Studios Baja was originally built for James Cameron's epic film, Titanic. The complex is located on 45 acres overlooking the Pacific Ocean, three miles south of Rosarito Baja California and 45 minutes south of San Diego. Here the world's largest filming tanks work in conjunction with stages, offices, scenery shops, dressing rooms, wardrobe facilities and other production areas to accomplish nearly any filming requirement.
Since opening in 1996, eight movies have been filmed here, along with several television shows, commercials and video productions. Fox's presence in Baja California provides many benefits for the region and promotes film production as well as tourism.

Xploration is an exciting addition to Studios Baja, a one-of-a-kind movie park. Xploration allows visitors to discover tricks of the film making process within the context of a working movie studio. Attractions include film sets, prop rooms and exhibits where visitors learn about the magic of movie making in an entertaining and interactive way. Also on display are original props, sets and costumes from the blockbuster film "Titanic" among other from other studios.
Some of the major productions film here entirely or partially in chronological order are: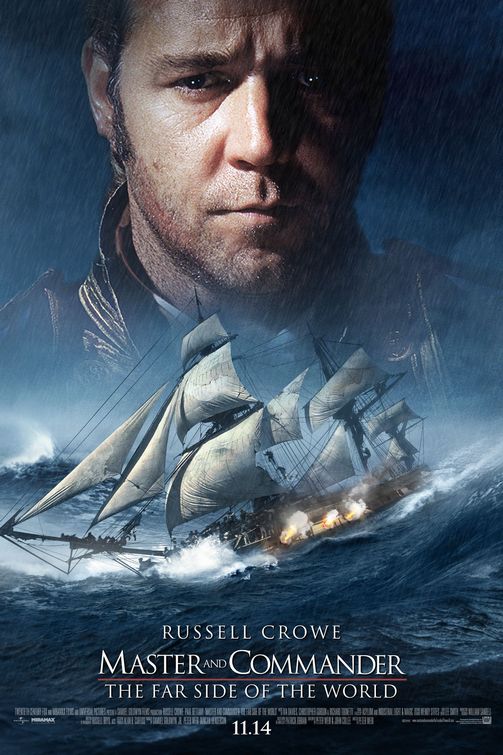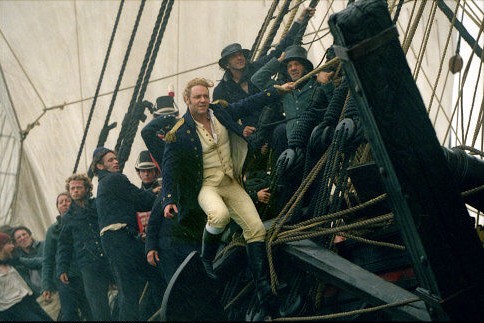 2003—Master and Commander: The Far Side of the World (Fox, Miramax and Universal)
Director: Peter Weir
Producers: Duncan Henderson And Samuel Goldwin Jr.
Director of Photography: Russell Boyd
Cast Overview: Russell Crowe, Paul Bettany and Billy Boyd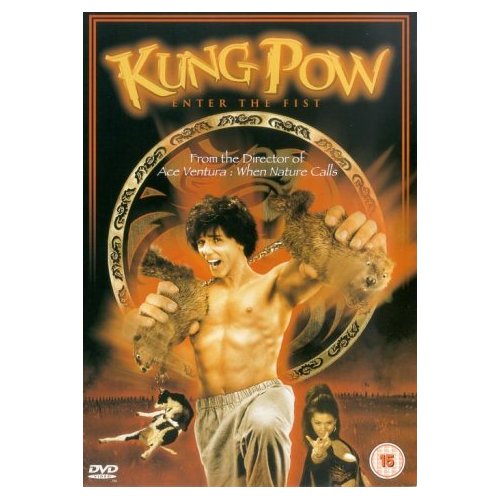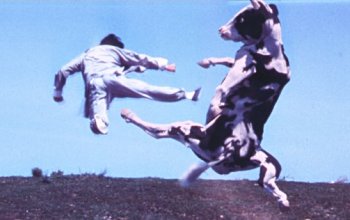 2001—The Dubbed Action Movie—Enter the Fist (Fox)
Director: Steve Oedekerk
Producers: Paul Marshall and Tom Koranda
Director of Photography: John Connor
Cast Overview: Steve Oedekerk, Tad Horino, Philip Tan and Jennifer Tung
This comedy/action/adventure movie creates a new story and covers new ground by inserting Steve Oedekerk into a 1970's Kung Fu movie. Filming was done at numerous locations in Baja to match the original locations shot in China.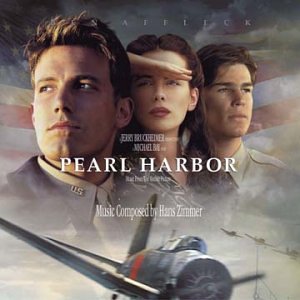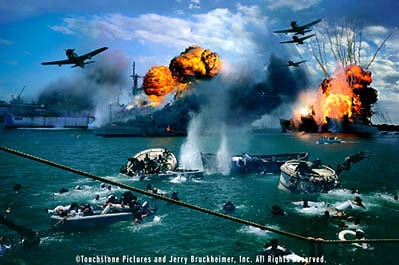 2001—Pearl Harbor (Jerry Bruckheimer Films and Touchstone)
Director and Co-Producer: Michael Bay
Producer: Jerry Bruckheimer
Director of Photography: Jonathan Schwartzman
Cast Overview: Ben Affleck, Kate Beckinsale, Alec Baldwin, Cuba Gooding Jr, Matthew Davis, Chad Morgan and John Hartnett
Partial full-size sets of the ships at Pearl Harbor were constructed, blown up and burned at the studio to recreate the battle and its aftermath.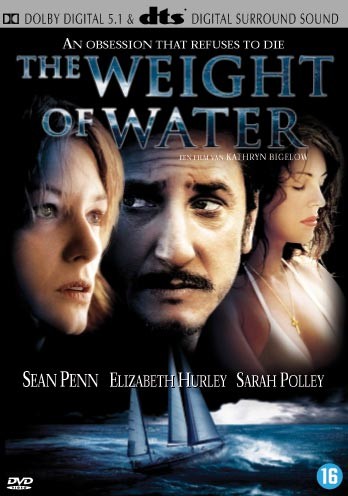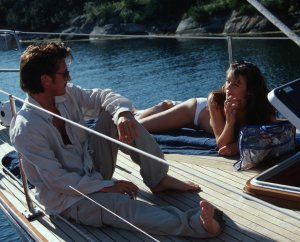 2000—The Weight of Water (Phoenix Pictures)
Director: Kathryn Bigelow
Producers: Janet Yang and Steven Charles Jaffe
Director of Photography: Craig Haagensen
Cast Overview: Sean Penn and Elizabeth Hurley
Storm sequences using a full size sailboat were filmed in Tank 1 to match storm sequences shot on location in Nova Scotia.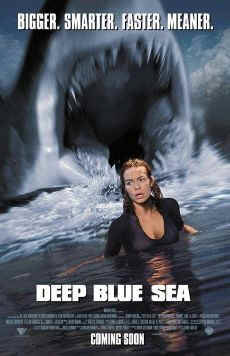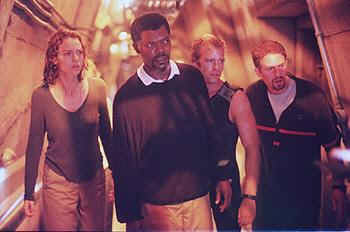 1998—Deep Blue Sea (Warner Brothers)
Director: Renny Harlin
Producers: Akiva Goldsman, Alan Riche and Tony Ludwig
Director of Photography: Steven Windon
Cast Overview: Samuel L. Jackson, Saffron Burrows, Stellan Skarsgärd, Deborah Unger, Jacqueline McKenzie, LL Cool J, Thomas Jane, Michael Rapaport
Renny Harlin's recent action thriller was filmed entirely at Studios Baja. The spectacular, life-like sharks created for Deep Blue Sea raised animatronics to a new level.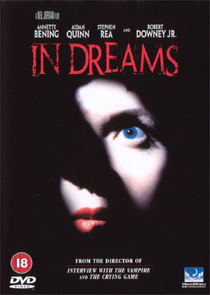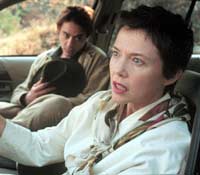 1997—In Dreams (Dreamworks)
Director: Neil Jordan
Producers: Stephen Woolley, Redmond Morris
Director of Photography: Darius Khondji
Cast Overview: Annette Bening, Aidan Quinn, Stephen Rea, Robert Downey Jr.
Several scenes required construction of a small New England town in the deep section of Tank 1. Ten buildings, including a church and graveyard were constructed in full scale and then submerged in order to create scenes of the flooded town. Additional water scenes required the use of Tanks 2 and 3.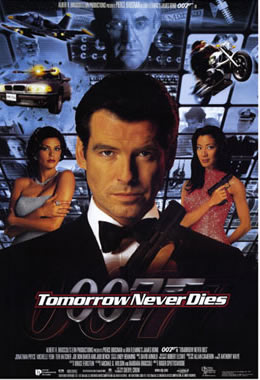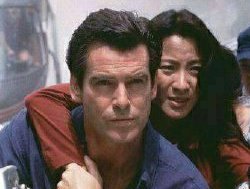 1997—Tomorrow Never Dies (MGM)
Director: Roger Spottiswoode
Producers: Michael G. Wilson and Barbara Broccoli
Model Unit Director: John Richardson
Cast Overview: Pierce Brosnan, Jonathan Pryce, Michelle Khan and Teri Hatcher
The capability of Tank 1 (built originally to house the 750 foot replica of the ship, Titanic) was enhanced to accommodate filming requirements of the model unit by adding a 450 foot long weir overflow along the seaward side of the tank. This modification enables a seamless interface to be created between the tank and the ocean behind it.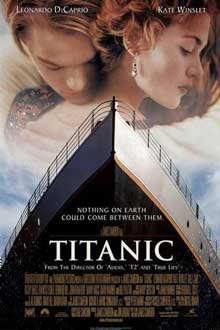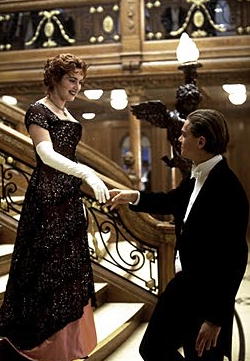 1997—James Cameron's Titanic (Fox and Paramount)
Director: James Cameron
Producer: James Cameron, John Landau
Cinematographer: Russell Carpenter
Production Design: Peter Lamont
Cast Overview: Leonardo DiCaprio, Kate Winslet, Billy Zane, Kathy Bates, Frances Fisher, Gloria Stuart, Bill Paxton, Victor Garber
Construction of Studios Baja began on June 6, 1996 and James Cameron's Titanic began filming in September of that same year. It was released in late 1997 and has since become the number one grossing movie of all time. It tied for the record number of Academy Awards won by any motion picture. Ninety-five percent of James Cameron's Titanic was filmed at Studios Baja.
Among other movies, commercials, TV pilots, TV productions and music videos.

History
The story of Studios Baja is fairly well known. James Cameron, after an exhaustive worldwide location search for the filming of his Titanic, realized that such a place did not exist. Fox Studios Baja was built specifically for the filming of Titanic and has since become the premier spot to do expansive water shoots and realistic underwater productions. Filmmakers like Michael Bay (who shot Pearl Harbor there) love the inexpensive yet talented labor, freedom from the hassles of city shoots, and the combined 20,000,000 gallon water capacity in four separate tanks.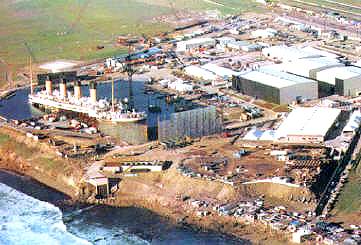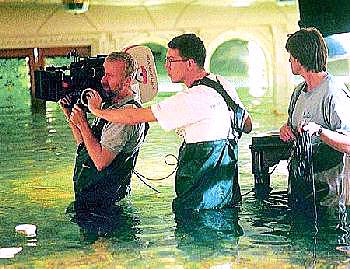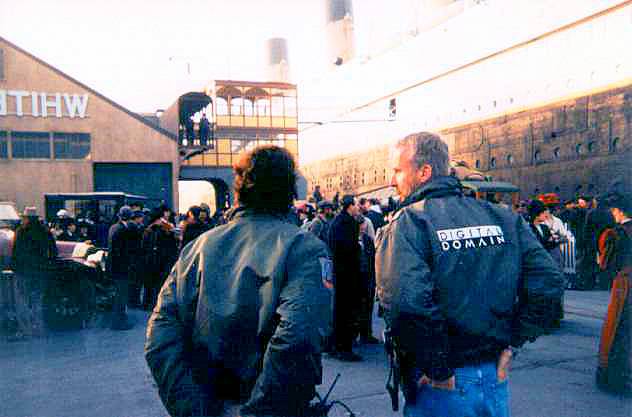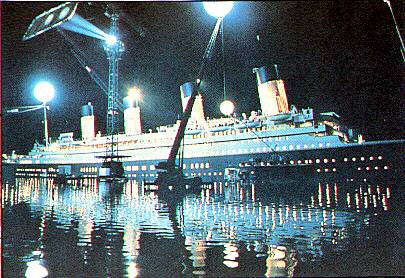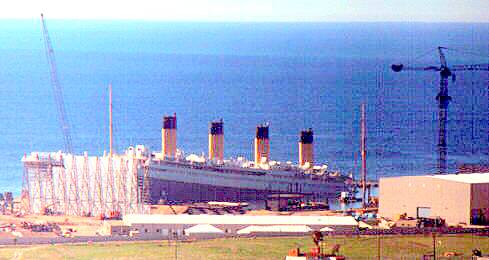 Since the completion of filming Titanic, more than 300,000 people have called Fox asking for a tour of the set in Mexico. Partly in response to this huge public interest in Titanic, Fox opened Xploration (adjacent to Studios Baja). Consisting of a variety of interactive exhibits, prop displays, filmmaker tips and tricks, a Titanic museum, screening room, a children's play area, and a completely relaxed vibe, Xploration is definitely worth the trip down into Mexico.

And there are no goofy rides that will aggravate your aneurysm.


Arriving at the gates of the park, you are treated to a spit-shined, perfectly laid out park. The experience of visiting an attraction like Xploration has never been so smooth and reflective of the casual nature of its immediate surroundings. Xploration has that new car smell and is free from the usual hordes of families and throngs of people packing in through the turn styles. Instead, you could leisurely park your car and then make your way into the park at your own pace.

Here is a quick rundown of the attractions:

Canal Street
This is a series of set constructions and reproductions that are actually used by some of the productions that shoot at Studios Baja. There is a variety of architecture represented on this "main street" and it could easily double as Anytown, USA. Since it is still classified as a "hot set," it may be in use during your visit. When I stayed, it was eerily quiet but I did imagine how quickly it could be pushed into service. Spotless!


Experience the some of the sets and the tours of the following movies: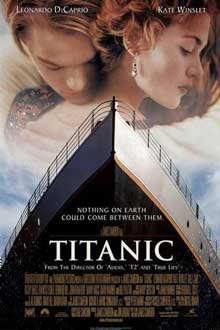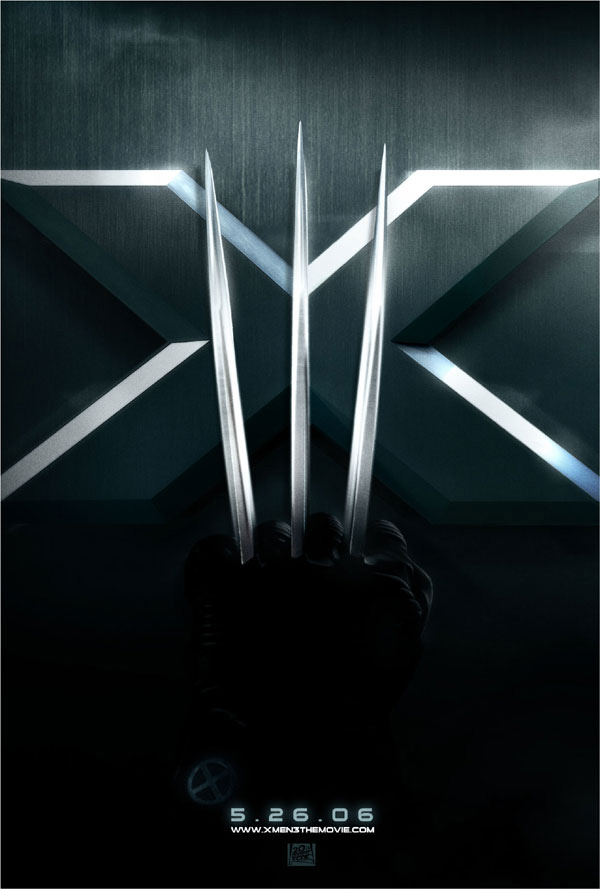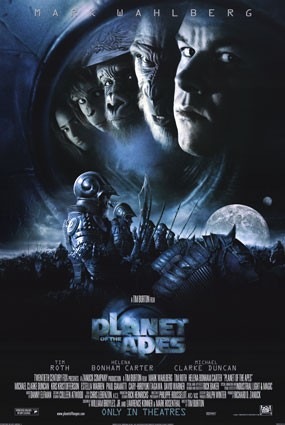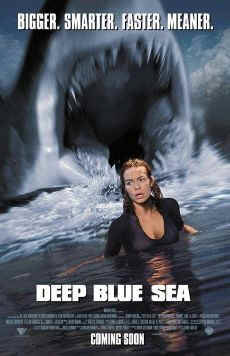 And props of many others.

Cinemagico

This is the highlight of the park for sure. The exhibits that are set up are designed to show off camera tricks, lighting, perspective shifts, special effects, and some of the more technical aspects of filmmaking. Step into one room and imprint your image on a film-lined wall. Another area might have you starring in a scene with members of the audience working the lights, sound, camera, and effects. There are mini-sets constructed to show green screen effects, forced perspective, and underwater shots that aren't really underwater. Spend some time on a working foley stage and make sound effects. Learn about the role of miniatures. You even get up close to an animatronics shark from Deep Blue Sea. All of Cinemagico is interactive, simple, and logically laid out.

Planet of the apes (play room)
This is an Planet of the apes-inspired room filled with soft foam balls and a variety of air-shooting devices. At first glimpse, it looks like one of those cheezy ball jumps but I actually had to be peeled away from the area because it was so much frickin' fun. It is a two-story area filled with 50,000 or so foam balls. Freakish little scooping devices vacuum the balls and then you can load them into any number of air-shooting devices. Kids love it. Adults love it. I want one in my basement.

Prop and Wardrobe Bodega

This is pretty cool with props and costumes from Titanic, Pearl Harbor, Monkeybone, X-Files, X-Men, Deep Blue Sea and other Fox productions. Needs to be bigger but still worth a look.





Titanic

got the ball rolling and is a big part of the park.
Titanic Expo
I was a fan of Titanic when it came out but, like everything else, it soon lost its luster for me. Still, walking around the massive and detail-oriented "Titanic Expo" I was instantly reminded of why I found the movie so appealing. The devil is in the details and Cameron proves how devilish he is in this exhibit. Several key sets from the film are preserved in exhausting detail including the first class smoking room, Jack's bunk area, the dining room, the wireless room, and even a portion of the deck including a full-scale lifeboat. Also within the expo area is a replica of the Russian sub that Cameron cruised around in at the actual wreck site, a slice of the ship so you can do a "king of the world" photo moment, and a collection of videos surrounding Titanic history.



Las Olas Open-Air Amphitheater
This beautiful amphitheater is perfect for locals to come and stage productions. Patrons can sit and watch a play while in the background the sun sets over the ocean. It is a nice place to relax and maybe have lunch. Xploration makes this part of the park available to people in the surrounding communities as well so hopefully something will be going on when you visit.

Fox/JVC Screening Room
Probably the sweetest screening room in a 100-mile radius. Stadium-style seating and a brilliant sound system. The lobby of this theater is also an art gallery hanging with excellent works by local artists. During the day, it shows short films about Fox projects and some behind-the-scenes blips as well.




Part of the fully-detailed

Titanic

set.
A Fine Afternoon
The overall experience of Xploration is extremely enjoyable. The exhibits are designed to peel back some of the myths and tricks of filmmaking, something that visitors with even a rudimentary curiosity about filmmaking will appreciate. The park has the feel of a museum like San Francisco's Exploratorium or some of the more low-tech exhibits in the Smithsonian. It seems as though a great amount of care was taken to insure that most of the exhibits be interactive, educational, informative, and entertaining. With its outreach to the community, the feeling that you have room to breathe, and the strong educational component, Xploration is off to a great start in becoming a must-see destination for die-hard film fans.



If You Go
You'll need to give $12.00 at the door. Not a bad price for an afternoon of relaxed movie exploring. Hours during the summer are 9am to 6pm. If you go on a Saturday or Sunday, make sure you leave plenty of time to get back into the country at the border. For more info, call toll-free 1-866-369-2252.

How to get there
Go south of Rosarito and drive for 10 minutes or so, here are step by step instructions:

Drive through town heading south and when you pass the bridge and find an intersection,
keep straight ahead on the free road.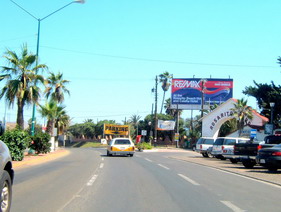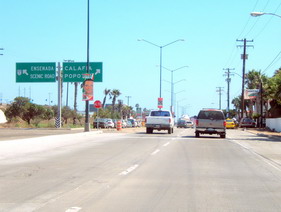 Keep going for a couple of miles until the road changes from concrete to pavement and you will see an old ship and the big sign that says Xploration.