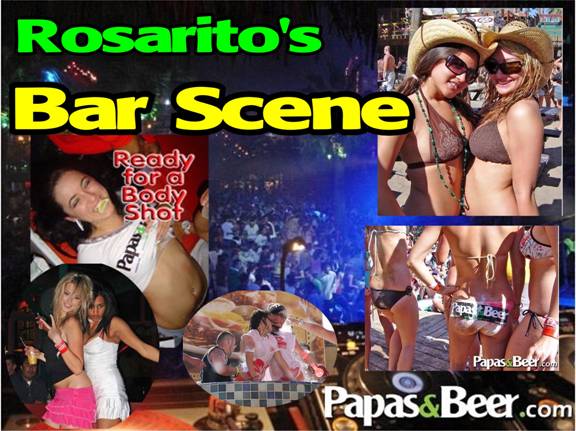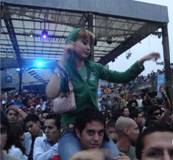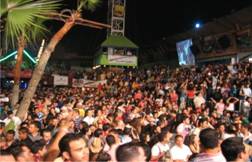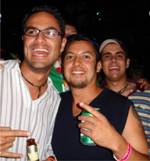 Rosarito Beach is one of the hottest places to party in the planet. We have a long tradition for being the home of world renowned bars.
With the legal drinking age here being 18, a lot of young adults make their way here to enjoy the party.
These are some of the more famous. Please note that during the off season, not all clubs are open at all times. Check in advance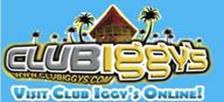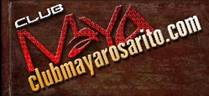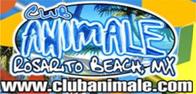 If you want to party, Rosarito is the place. If you are 18 or older, let us show you why so many people and world renown performers come to our little town.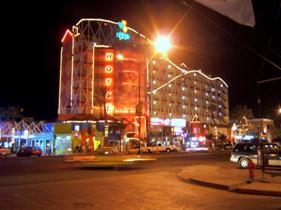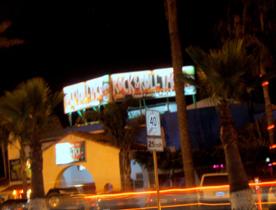 All the nightclubs are in the same area, making it very simple to bar-hop, until you find your scene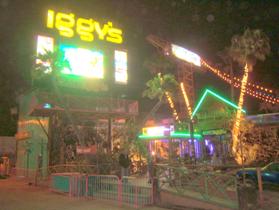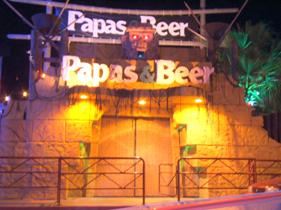 We are one of the main destinations for Spring Breakers.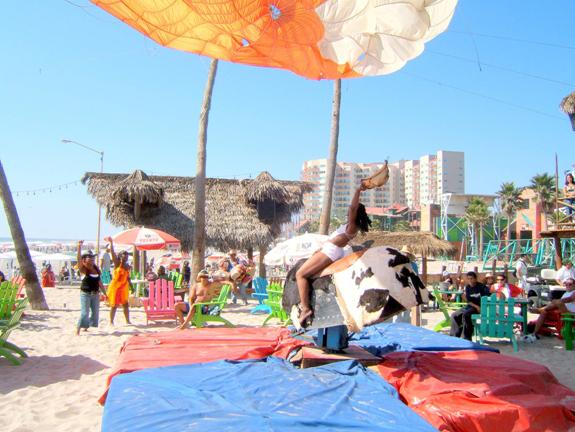 Mechanical bull at Club Iggy's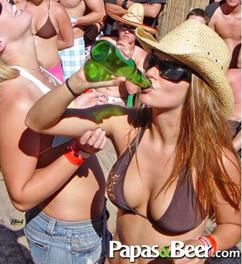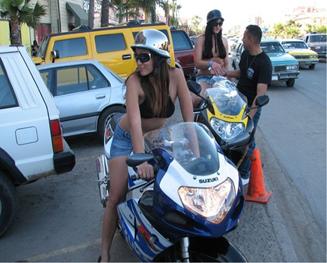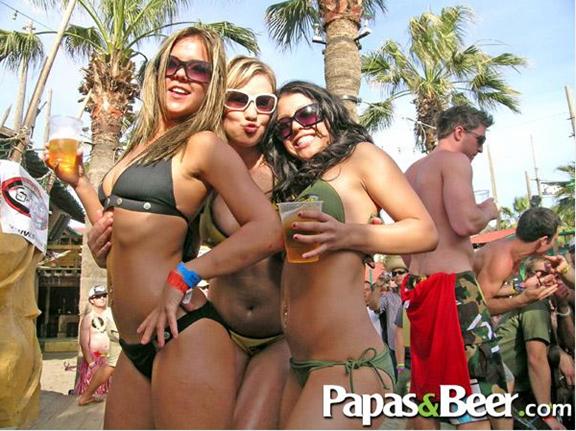 Here is a link that gives you a sample of activities in a regular Spring Break week.
http://www.mexicospringbreak.com/Rosarito_Party_Schedule_2006.htm


A couple a years ago, Playboy Magazine wrote that Rosarito was one the best places to party in the world.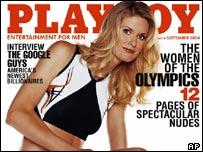 We also were headquarters for MTV's Summer Beach House.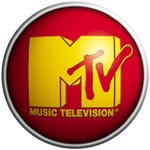 Rosarito Beach is a party town. You'll find that many people come down just to enjoy the beachfront bars and nightclubs for the weekend. All of these establishments are located within ½ to four blocks of the renowned Rosarito Inn.




We have some of the best DJs kicking some of the best mixes from all over the world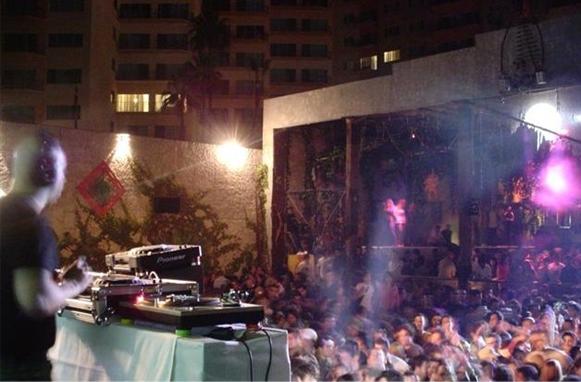 DJ playing at Club Maya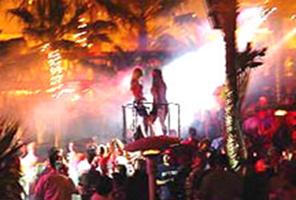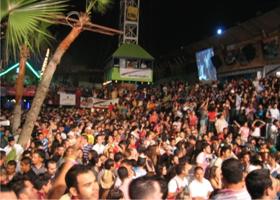 Party at the Rock and Roll Taco and Club Iggy's


These are some of the world famous DJs that have come to Rosarito.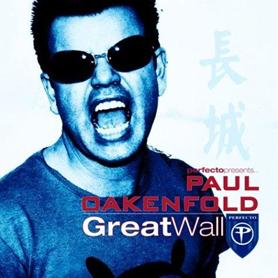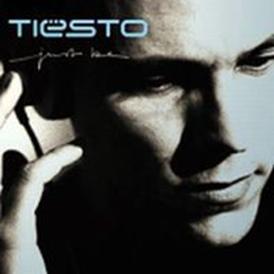 Paul Oakenfold in Papas and Beer; also Tiesto at Club Maya

Paul Oakenfold


DJ Tiesto

We cater to every taste. Here are some rappers that have performed in Rosarito.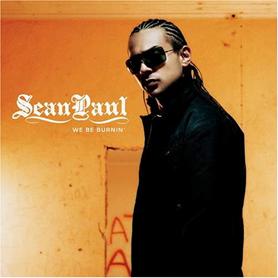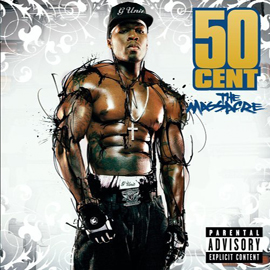 Sean Paul at Club Maya and rapper 50cent at Club Iggy's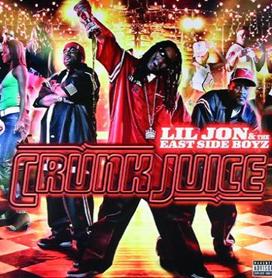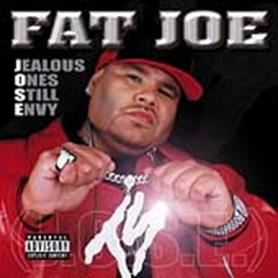 Lil Jon performed at Club Animale and Fat Joe at Club Maya

Sean Paul

Fat Joe
DESCRIPTION OF THE BARS

Almost all the Club are located in one central area.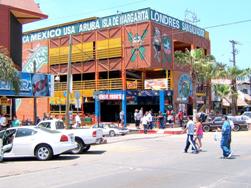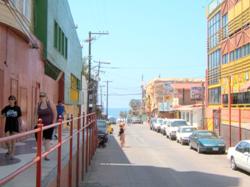 Enter the area off the boulevard at the Señor Frog's and let the fun begin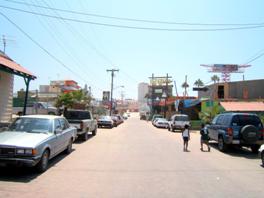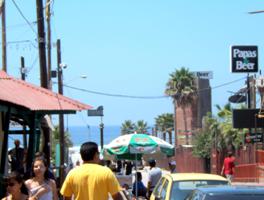 On the second street to the left you will find Club Iggys's and straight ahead leads you to Papas and Beer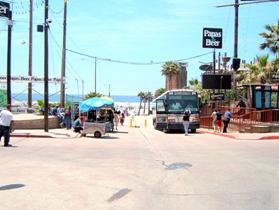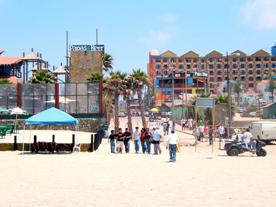 And thru here you will find the beautiful beach and all it has to offer.




http://rosarito.papasandbeer.com/

PAPAS & BEER: THE FAMOUS SPRING BREAK HEADQUARTERS IN BAJA

With over 47,000 sq. ft. of white sand and pure entertainment, Papas & Beer in Rosarito is the largest Beach Club on the West Coast.
This bar was founded 23 years ago. It has been home of some of the best parties in town. It is located right on the beach and constantly is expanding and upgrading its premises

.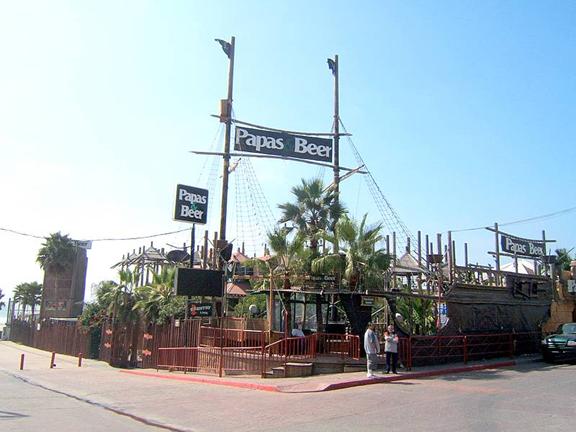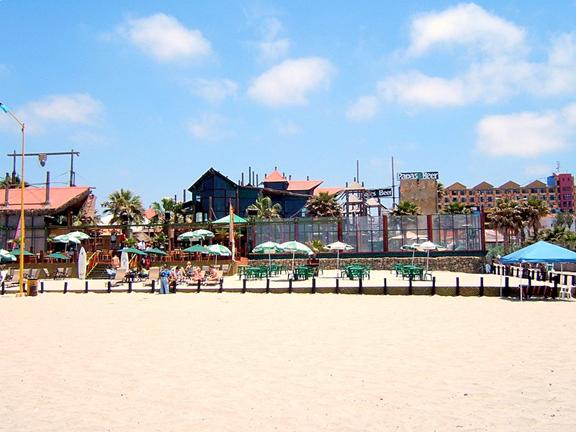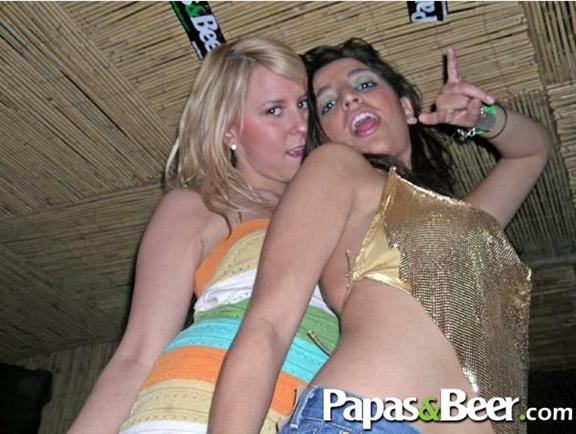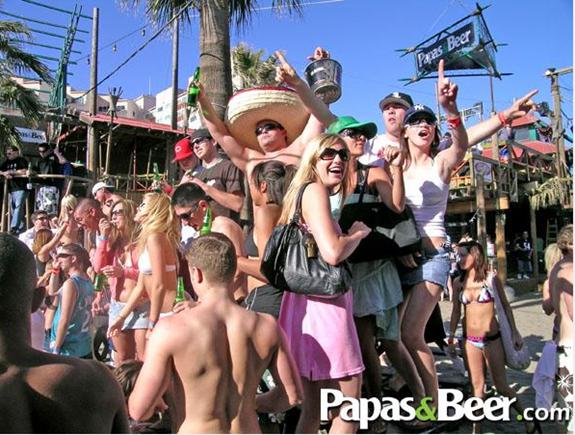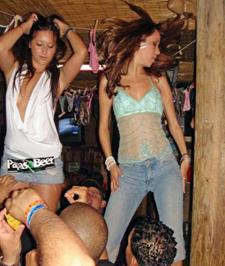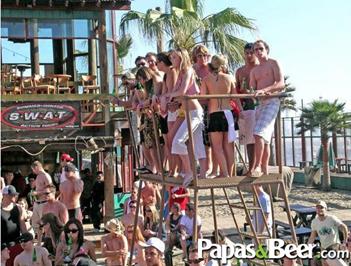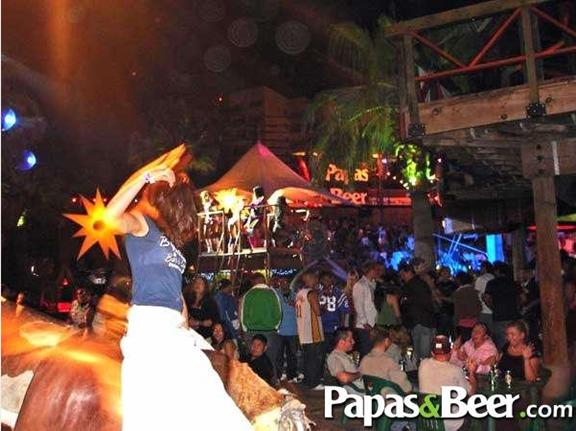 It has been a long since we started the party in Baja California, México, and the legendary giant has everything in place, guaranteed to make your vacation one you'll never forget.

The Club is open ALL YEAR LONG from 11:00 A.M. till 3:00 A.M. and during holidays the fun starts at 10:00 A. M. till 5:00 A.M. Friendly, safe atmosphere, cold beer, good times on the beach… and of course thousands of GIRLS and BOYS!

Check out our schedule at Papas and Beer for daily activities: the famous Bikini Contest, Beach Volleyball, Tug-a-War, ride the Mechanical Bull or climb our 30 ft. high Wall. We were the first ones to bring THE FOAM PARTY to America and it is still one of our main attractions… you will always find something crazy for your interest.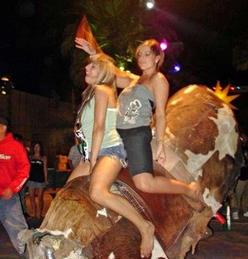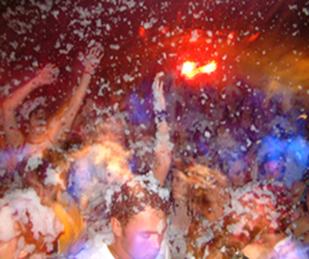 Have fun on the mechanical bull or lose yourself in the Foam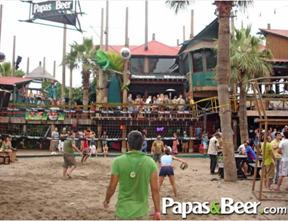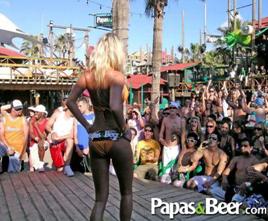 Play beach volleyball and also contemplate beauty in a bikini contest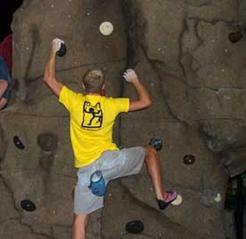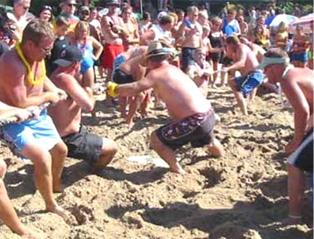 Do some rock climbing or play a friendly game of Tug-a-War


…and all day you've been in the sun, with sand, bikinis, and the music selection that makes Papas & Beer famous…and now you're getting the munchies? Well, The Bikini Grill offers you FDA certified ground beef burgers, so juicy and delicious! Or if you prefer, we offer beef tacos, nachos, chicken tacos, quesadillas, etc…we have something for you, no matter what your hunger is for.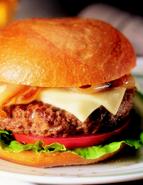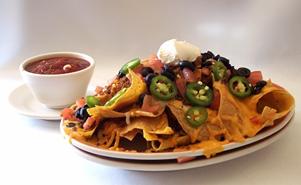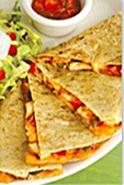 Papas & Beer is not only the largest beach club in the West Coast, it is also one of the trendiest and most respected nightclubs in the world. As such, Papas & Beer Rosarito Beach Club has to continuously reinvent itself to stay on the cutting edge of entertainment and club life. In order to do so, Papas & Beer has added state-of-the-art intelligent lighting systems that hypnotically cast a special spell as you and your newest, closest friends, party the night away!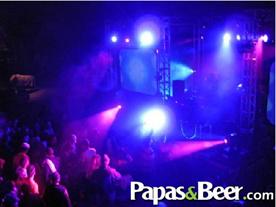 THE WOMB
If you prefer very high energy dance music, check out THE WOMB, located under the pyramid dance floor. There you will feel the pumping of the latest sonic vibes of progressive house, trance, jungle, etc. in a real underground gothic environment.

THE LOUNGE
High above the crowd, in a world of its own, is THE LOUNGE.
A cool, cozy retreat, it's the perfect place to get away from the heat… and the hot bodies. Or better yet, to get a little closer to one!
Enjoy a beer or your favorite cocktail without missing a beat. THE LOUNGE is surrounded by windows so you have the best seat in the house. You won't feel left out of the action.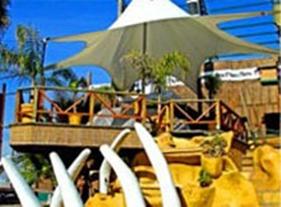 EVENTS HELD AT PAPAS AND BEER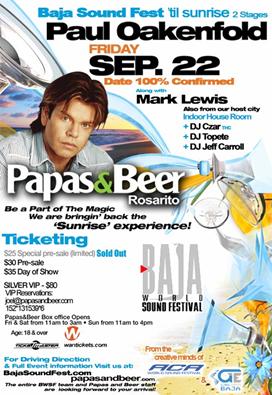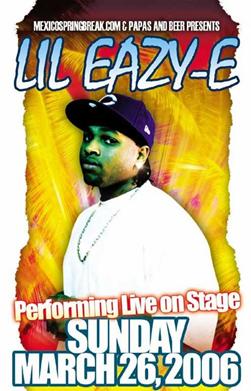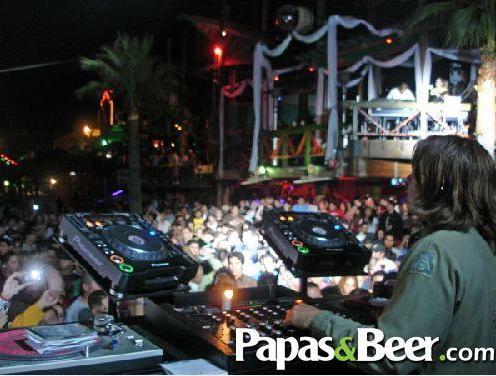 Paul Oankelfold
THE ONLY WAY TO CELEBRATE AN ANIVERSARY

Every year Papas and Beer has the biggest party to celebrate its anniversary.
What it makes this event so especial is that it is a theme party, and is free if you have an invitation.

In 2006, it was Pirate time, in celebration of the release of the hit movie, Pirates of the Caribbean.
Tthe fun part is that all the guests have to be in costume to be able to enter.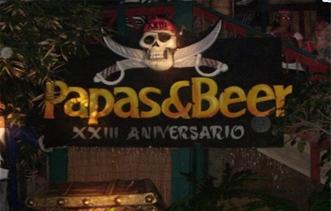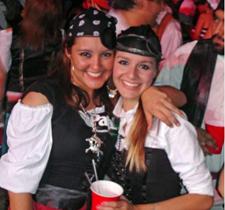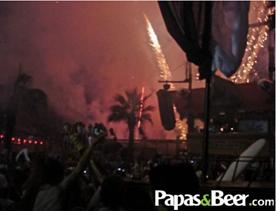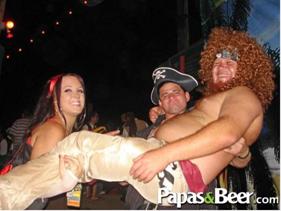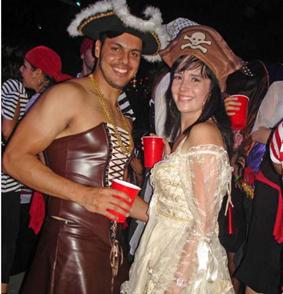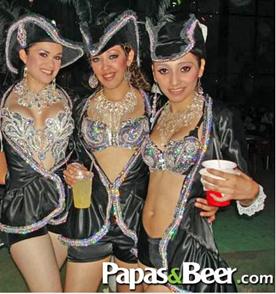 And in 2005 the theme was Egypt.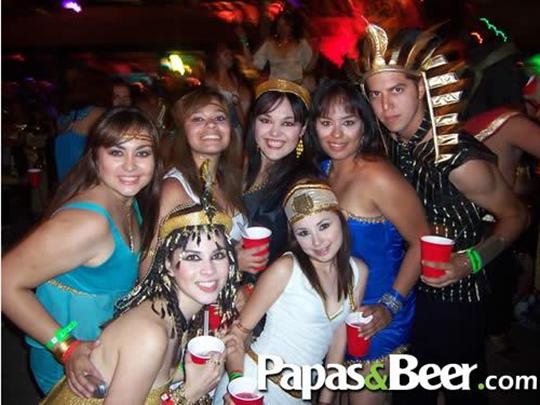 2004 it was Cowboys and Indians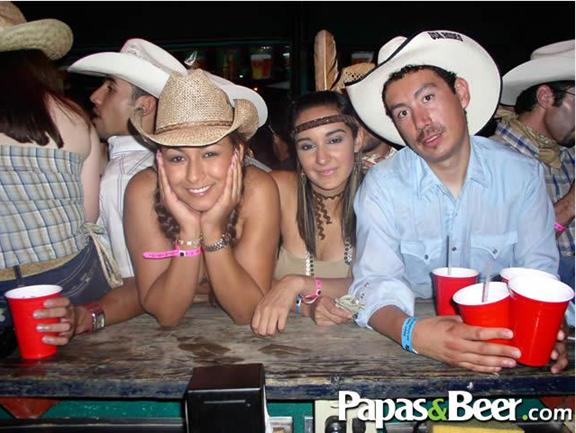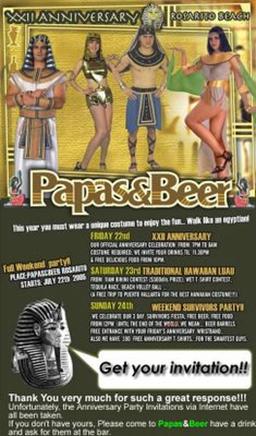 Sample of an invitation

Don't forget to check out their line of clothing at their store across the street.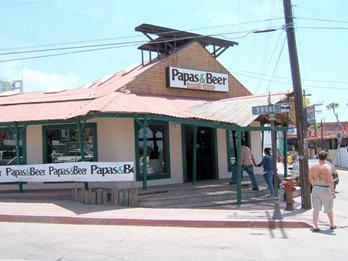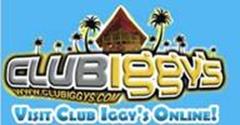 Club Iggy's is one of the other great places in the Rosarito Club Scene.
It's been host to some big events and is just a block away from Papas and Beer.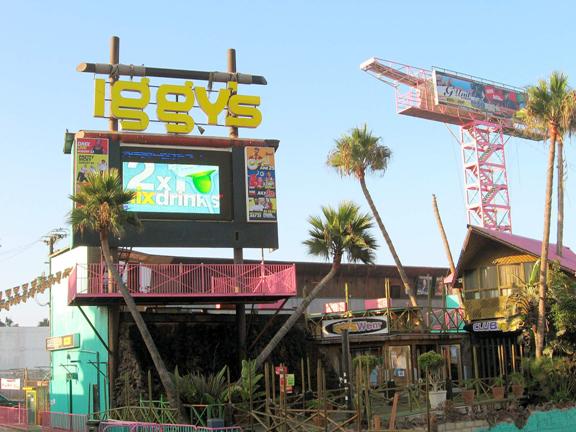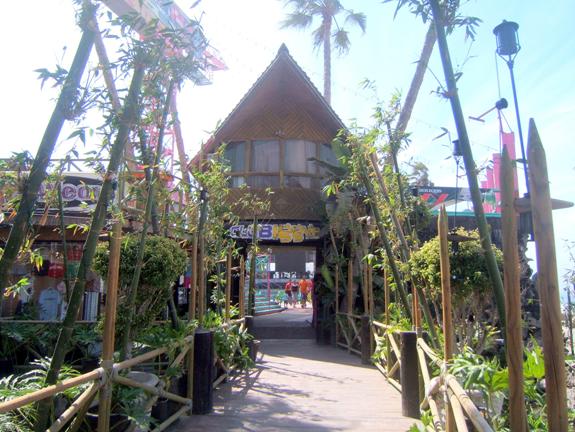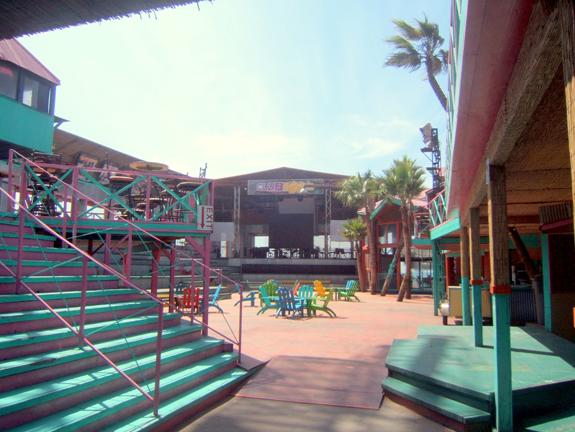 Club Iggy's is a beachfront club with resort-like amenities.

· Capacity: 5,000 people
· 2 Full Service Restaurant's
· 5 Dance Floor's
· 8 Full Bar's
· Swimming Pool "INSIDE" Club Iggy's
· Foam Party area
· Mechanical Bull
· ATV Rentals with off-road course
· Jet Skis and Watercraft
· Horse Back Riding
· Kayak Rentals
· Tequila Poppers
· 2 Go-Go stages
· 6 Lifeguard Tower's
· Bungee Jump "INSIDE" Club Iggy's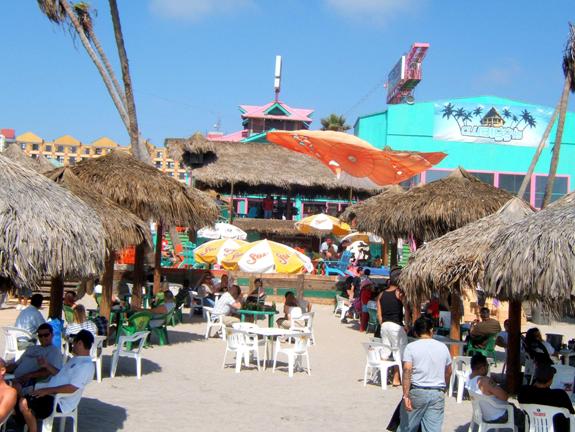 Have a drink while enjoying the ocean view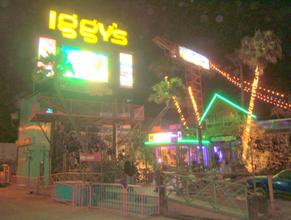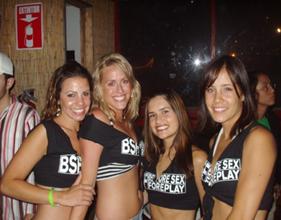 I have to say that this place is one of the most fun places, and its best attribute is that it has two cabana bars on the beach.
Its mechanical bull and outdoor pool are open to all its guests.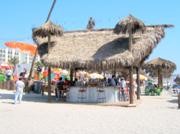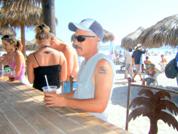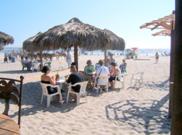 Cabana bars on the beach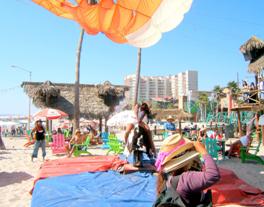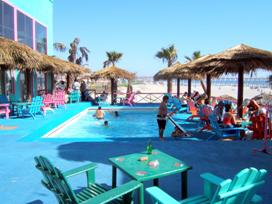 Mechanical bull and pool at the main Cabana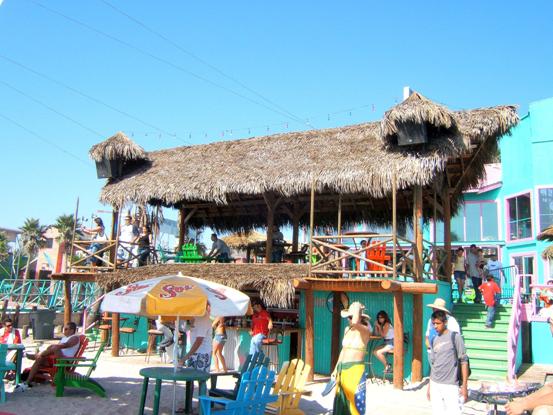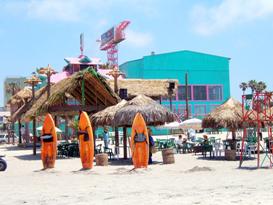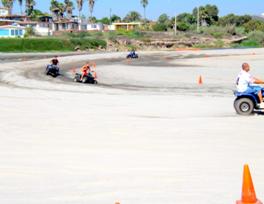 You can rent kayaks and ATVs (not available all year long)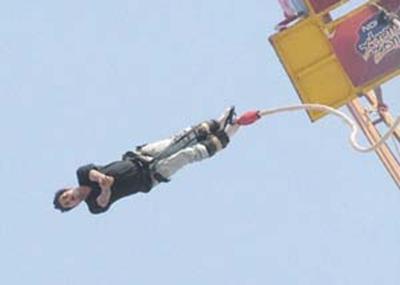 Have a thrilling experience bungee jumping (not available all year long)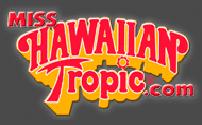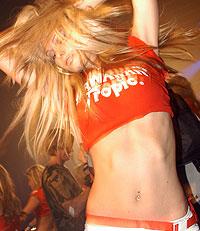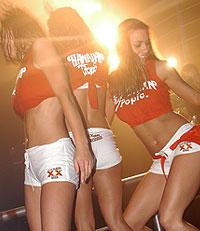 The Miss Hawaiian Tropic Spring Break Tour has stopped by this club.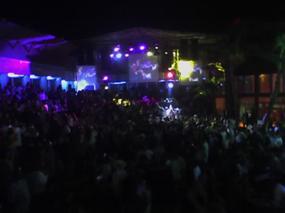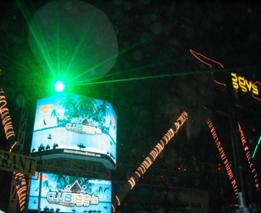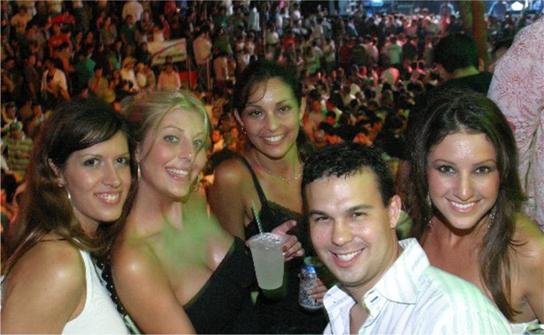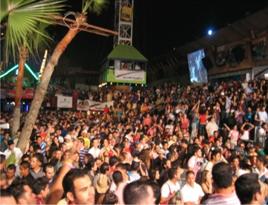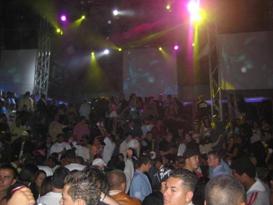 These are some of the events that Club Iggy's has hosted.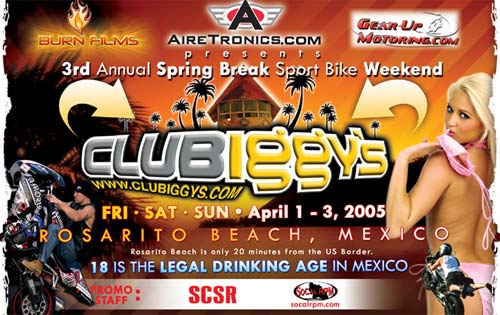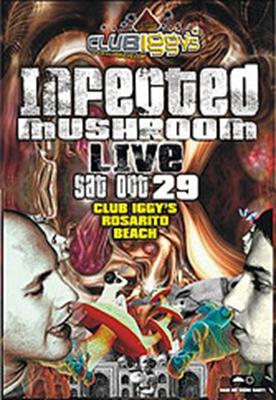 And the infamous 50 Cent.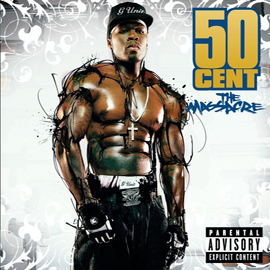 Also Club Iggy's has hosted many Latin music stars among their events.

.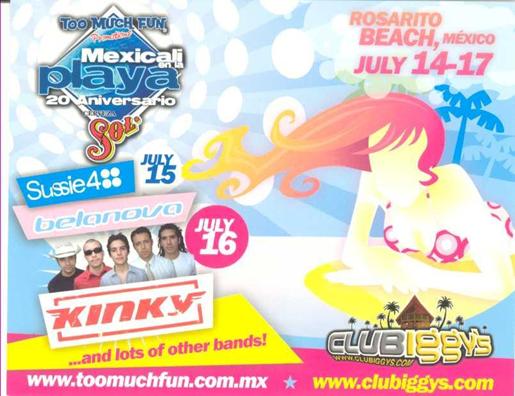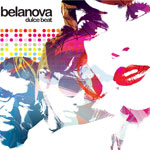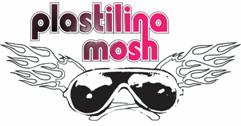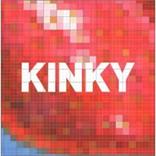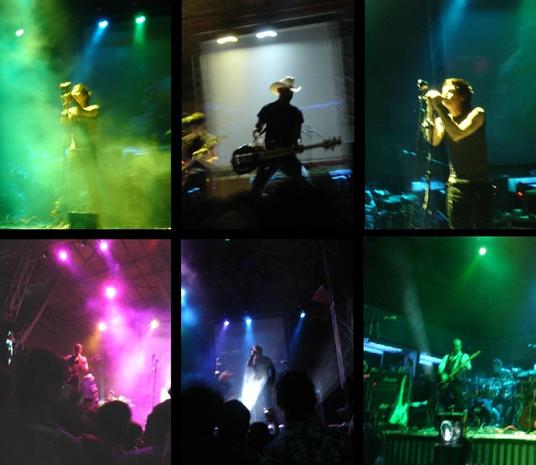 Plastilina Mosh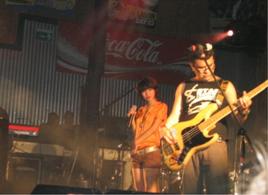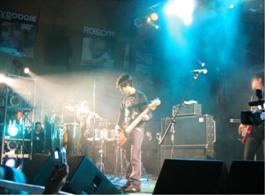 Belanova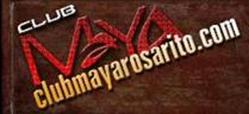 Club Maya is another great place to party. It has a Mayan theme. This bar is also close to Papas and Beer.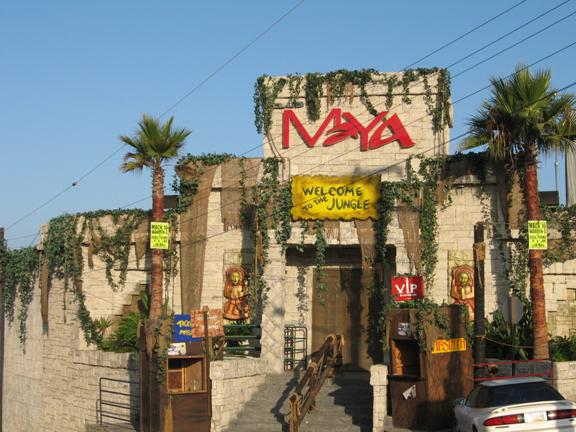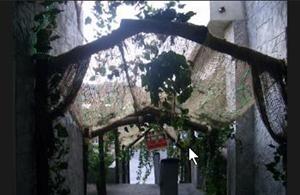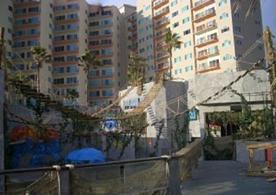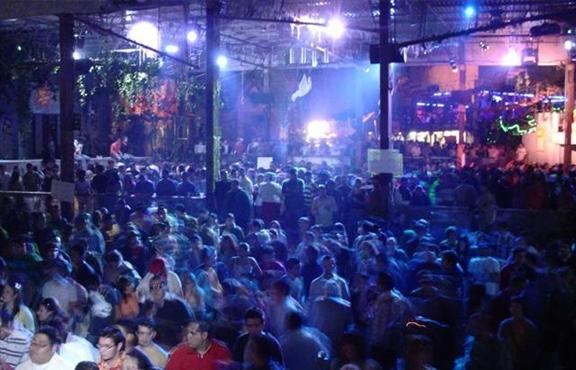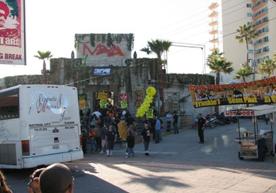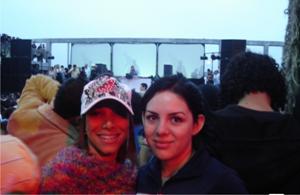 This place is a great place for concerts like DJ Tiesto.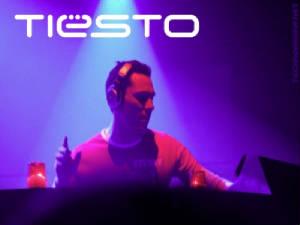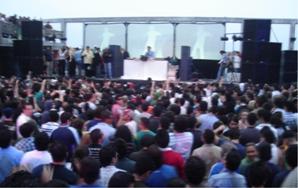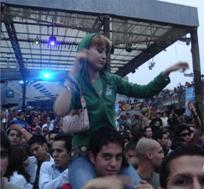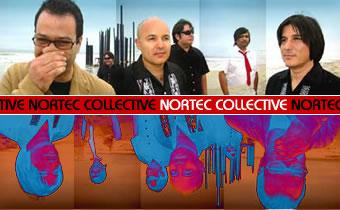 Nortec Collective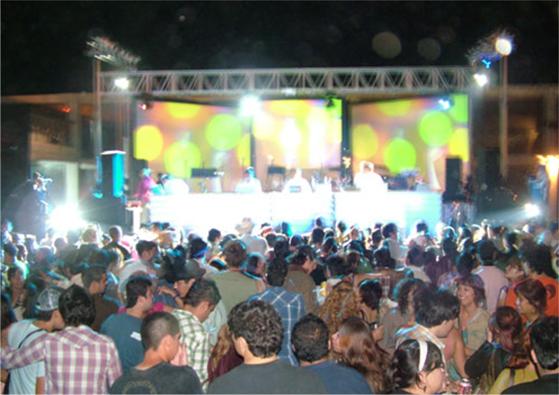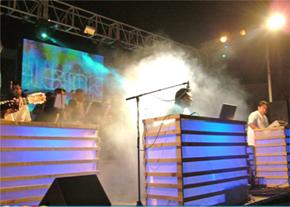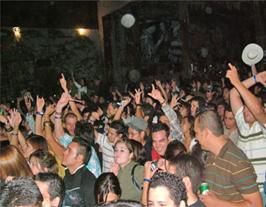 Some events held at Club Maya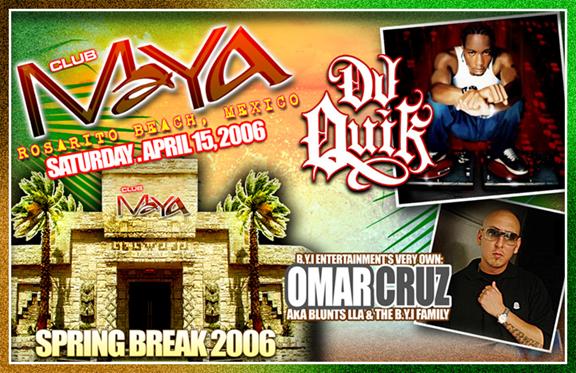 Enjoy yourself while in Rosarito.

Please remember to drink responsibly. .

Public intoxication and actions resulting from it can result in similar penalties or more than in the U.S.