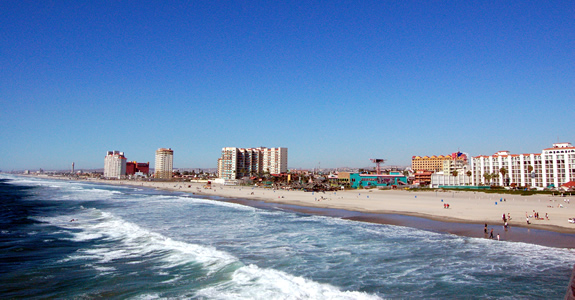 Rosarito Beach, Baja California, Mexico
Located 20 minutes south of the border from San Diego, California, this proximity to the border and scenic location between the Pacific Ocean and coastal foothills, makes Rosarito Beach (or Playas de Rosarito) one of the leading resort towns in Baja California.
Rosarito has spread out and on the drive down from San Diego, you will notice just how much Tijuana and Rosarito have grown together. However the main urban district of Rosarito is a four mile stretch along the beach on Boulevard Benito Juarez of hotels, condominiums, restaurants, gift shops, curios, and more.


Weekend Fun, Family Vacation, Retirement
Rosarito is a fun place for youth to party on weekends and local nightclubs due to its proximity to California and the drinking age of 18 in Mexico.
However, Rosarito has spread out so much and many Americans come to Rosarito to retire in beautiful Ocean View communities, as well as to vacation in the beautiful condominiums for rent, and still others for the famous lobster dinners.
Rosarito strives to maintain the cultural appearance of Mexico in order for visitors to sample Mexican hospitality, while enjoying tourist attractions and modern facilities. Many more retailers are investing in Rosarito than ever before and have now opened or are opening very soon. You will find many familiar stores such as: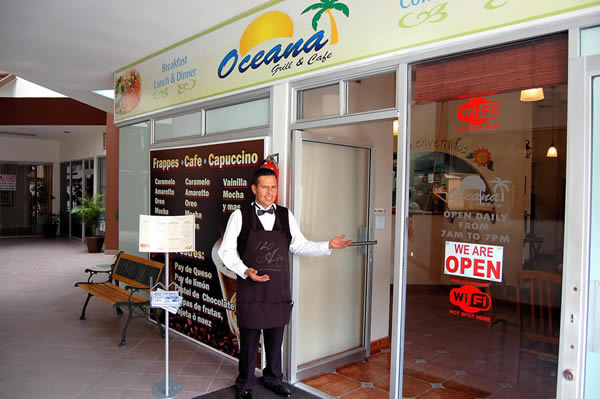 There is no place like Rosarito for vacationing fun. The Rosarito area is your ideal destination for an easy get away on any budget. Rosarito is very close at only 20 minutes from the California Mexican border. It's warm Mexican hospitality, extensive natural beauty, as well as it's temperate climate beautiful sunsets, relaxing and party atmosphere, will surely meet with the entire family's expectations..

Whether you seek a secluded romantic hideaway, family style luxury accommodations or just a weekend get away with friends, you'll find a wide array of excellent, affordable hotels and condominium suites on oceanfront property with breathtaking views of the Pacific Ocean. Whether staying for a weekend or several months, you will enjoy your stay in Rosarito. Snowbirds will love this climate during the winter. CBS Sunday Morning did a segment on why many people come to Rosarito, and we invide you to watch it here:
Rosarito also has a variety of renowned restaurants to choose from. You can choose from traditional Mexican cooking, sensational seafood (including our internationally famous Puerto Nuevo lobster), delicious steak dinners, and a broad selection of other specialty American, Chinese, French and Italian cuisine's.
In order to fully enjoy Rosarito it is necessary to walk and appreciate every one of it's hidden corners. The short distance between points of interest will allow you to enjoy truly unforgettable excursions. Spectacular sunsets that are unique in colors and design every night will take make for memorable evenings and are great photo opportunities as well.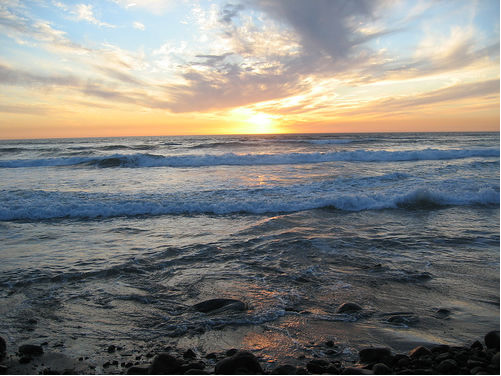 An ideal place for shopping, you'll discover traditional Mexican crafts, quality leather goods, silver jewelry and much more in our artisan shops. Furniture stores, wrought iron, pottery, marble and handmade goods are plentiful all around town.
Wide sandy beaches, water sports, North America's 3rd largest bike ride held twice anually, golf along the ocean, surfing, deep sea fishing, horse back riding, spas, ATV riding on the beach and the sand dunes, a host of night clubs, home of Hollywood's newest international movie making studio Fox Studio Baja and Foxsploration, and so much more.....
In Rosarito, your problem will never be what to do, but how soon you can return again. Rosarito is your gateway to all the fun and excitement that the Baja penninsula has to offer. Stay with us while attending the Baja 1000, Mexicali en la Playa, Too Much Fun Promotions and many many more events.
Tourism is our highest priority In Rosarito and we invite you to contact the Tourist Attention and Assistance Department with any concerns you experience will here.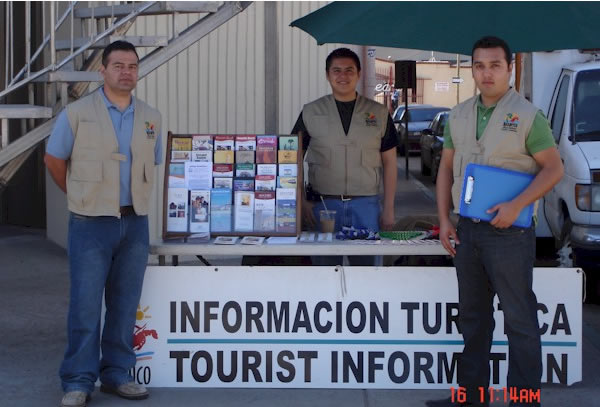 TO REPORT / PARA REPORTAR :
ATENCIÓN Y ASISTENCIA AL TURISTA / TOURIST ATTENTION AND ASSISTANCE DEPARTMENT
(661) 612 0396
NEXTEL ID. 152*137260*20 24/7
E-MAIL: ASSISTANCE@ROSARITO.ORG
SEGURIDAD PÚBLICA / PUBLIC SAFETY
NEXTEL ID. 152*137260*21
066 EMERGENCIA / EMERGENCY
078 INFORMACIÓN TURÍSTICA / TOURIST INFORMATION